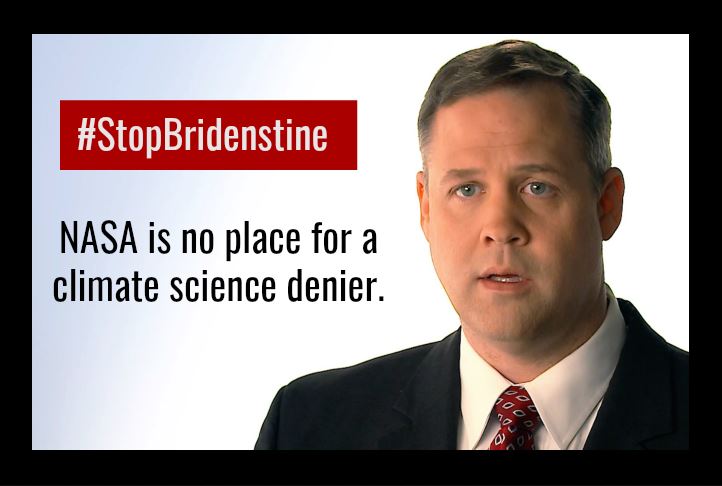 Today's party line committee vote on the nomination of Jim Bridenstine to lead the National Aeronautics and Space Agency, on a day when NASA confirmed that 2017 was the second hottest year on record, shows only that NASA scientists understand irony.
Today, NASA scientists released detailed scientific analysis – without interference from NASA's political appointees – showing that 2017 was the second warmest year on record, and the warmest without a major El Nino event. At the same time, the Senate Commerce Committee voted, 14-13, to advance the nomination of Jim Bridenstine, a climate change denier who once called for President Obama to apologize to the people of Oklahoma for spending money on climate research.
"We have no confidence whatsoever that Jim Bridenstine will leave NASA scientists alone," states RL Miller of Climate Hawks Vote. "NASA scientists need to keep doing their job without interference from extremists who don't even accept climate change. This nomination is in serious trouble, and we will continue to fight against it when – or if – it comes up for a floor vote."
Climate Hawks Vote has partnered with Daily Kos, Demand Progress, and Common Defense to oppose the nomination.