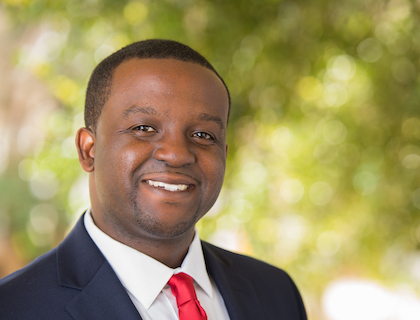 This runoff will be the same day as the Senate candidates, and his race matters a lot for climate hawks. The Public Services Commission (also known as public utilities commission in some states) sets rates and policies for highly regulated utilities -- that means electricity and broadband. Daniel, who in 2016 managed Bernie Sanders' Georgia campaign, wants to lower Georgians' utility bills by transitioning off dirty expensive coal and on to cleaner, cheaper renewable energy.
For over two decades, Daniel has given voice to communities left out of the dialogs surrounding the world's biggest challenges. One of his most notable accomplishments was being appointed by the Chairman of the National Wildlife Federation to serve on an Environmental Policy Commission co-sponsored by members of the United States Congress to address renewable energy and public health issues in disadvantaged communities throughout America.
Politically, he partnered with the Obama Administration's Clean Power Plan and Power Africa Initiative and served as an advisor to the Congressional Black Caucus and EPA on Environmental Justice issues. In 2015, Daniel was honored as one of 65 global leaders to be invited to Vatican City to discuss the global impact of the climate crisis ahead of the Paris Climate Accords.
In this runoff race, Democrats will be very well funded, as will their Republican opponents. So we're doing something different: we're partnering with the New Georgia Project Action Fund to turn out voters often overlooked by campaigns. Founded by Stacey Abrams, the New Georgia Project played a critical role in the election earlier this month, is uniquely positioned for the January runoffs and welcomes support from outside Georgia.