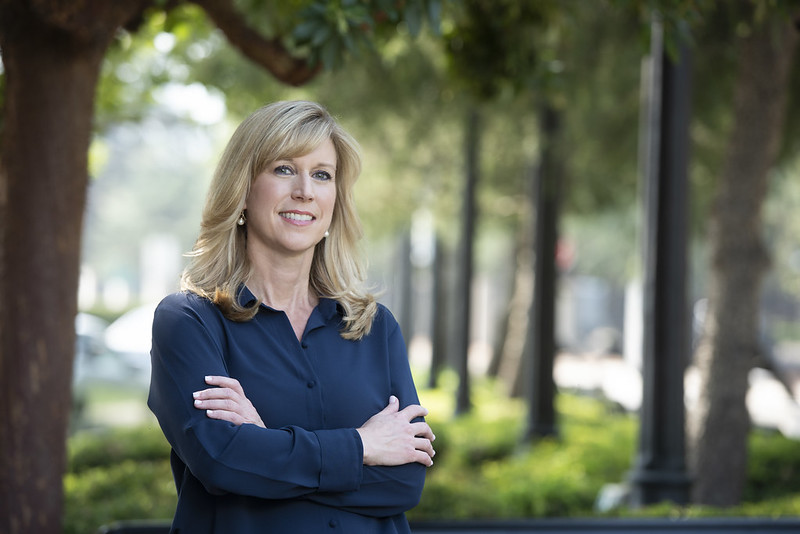 California's purple-hued 25th Congressional seat is up for grabs. Democrats flipped this seat in 2018 as part of the national blue wave. But it's now an open seat and both sides are targeting the seat again. Climate Hawks Vote is thrilled to endorse Christy Smith. Christy will fight for a Green New Deal in Congress -- and she'll fight for the workers who need a just transition. When climate and labor folk ally together, we're unstoppable.
Christy Smith is an assemblymember representing much of the district, and before that was a mom, PTA president, and school board member. She supports a fully renewable and clean energy infrastructure using wind and solar. And in the Assembly, she's been focused on something that will be needed far too often in this hot Los Angeles-area district: wildfire prevention and response.
Christy voted for a state assembly measure endorsing the Green New Deal last year, and she was the first candidate in the race to sign the No Fossil Fuel Money pledge. We're in good company, with endorsements from most of California's Democratic political elite, the California League of Conservation Voters, and the Los Angeles Times.
One reason we're excited to endorse Christy — in her support for a Green New Deal, she wants to focus on workers who need and deserve a just transition to a better industry. That's the kind of climate/labor movement leader we need in Congress.
Christy overwhelmingly won our survey of grassroots climate hawks in the district. She'll be on the ballot in the 2020 primary.