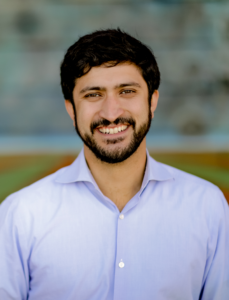 ???? Spotlight Race:Greg Casar for Congress
Climate Hawks Vote has endorsed Greg Casar in the newly redrawn 35th District. Help send this climate hawk and primary-election winner to Congress in the brand new, deep-blue, 35th District
Click here to learn more about Greg Casar
Click here to visit Greg's website
Many Texas politicians agree that the grid needs fixing. We've separated those who simply want to replace 60 year old parts with new parts, from pro-climate candidates looking to phase out the grid's overreliance on natural gas and replace it with clean energy.
Beto O'Rourke is getting all the attention, but other statewide candidates deserve your vote alongside Beto, from Rochelle Garza for Attorney General to Luke Warford for Railroad Commission. (Despite its name, the Railroad Commission oversees oil and gas operations.)
Voting rules and how to vote:
Texas offers absentee ballots by mail only to voters who will be unable to vote in person. All other voters are expected to vote in person. But they do allow early voting starting on October 28. Learn more about absentee, mail in and early voting here. Voter registration in Texas closed on October 11.
More voting rules and regulations are available from the Secretary of State – remember your polling place or district may have changed this year!
LIST OF ALL RACES
Read this first. c/i/o = challenger, incumbent, or open seat. Pro-climate is defined inclusively as a candidate who supports climate action and the transition to clean energy. Pro-democracy is defined inclusively as a candidate who supports voting rights, access to voting, opposes gerrymandering, or even just has voter registration tools on their website. NFFM = did they sign the No Fossil Fuel Money pledge?