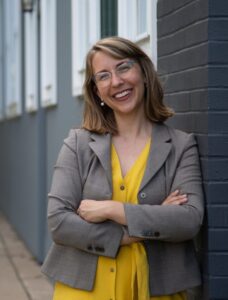 ???? Spotlight Race: Hillary Scholten for Congress
Hillary Scholten is a sane, female, Democrat. Her opponent is a Trump-endorsed extremist who made headlines for trashing women's rights to vote, work, and control their bodies.
Click here to learn more about Hillary 
Click here to visit theHillary Scholten's website
Statewide, Gretchen Whitmer, Dana Nessel, and Jocelyn Benson all deserve your vote — and are running against some genuinly shady characters who want to install Trump in 2024, never mind free and fair elections. Climate Hawks Vote has endorsed Hillary Scholten in the Third District, running against a far-right extremist opposed to women working and voting.
Voting rules and how to vote:
Early voting begins September 29, for the November 8 General Election. Click here for more information on voting early or by mail.
Same Day voter Registration: In Michigan, you can register or update your registration at your polling place on Election Day. Find out what you'll need to bring with you.
More voting rules and regulations are available from the Secretary of State – remember your polling place or district may have changed this year!
List of all Races
Read this first. c/i/o = challenger, incumbent, or open seat. Pro-climate is defined inclusively as a candidate who supports climate action and the transition to clean energy. Pro-democracy is defined inclusively as a candidate who supports voting rights, access to voting, opposes gerrymandering, or even just has voter registration tools on their website. NFFM = did they sign the No Fossil Fuel Money pledge?