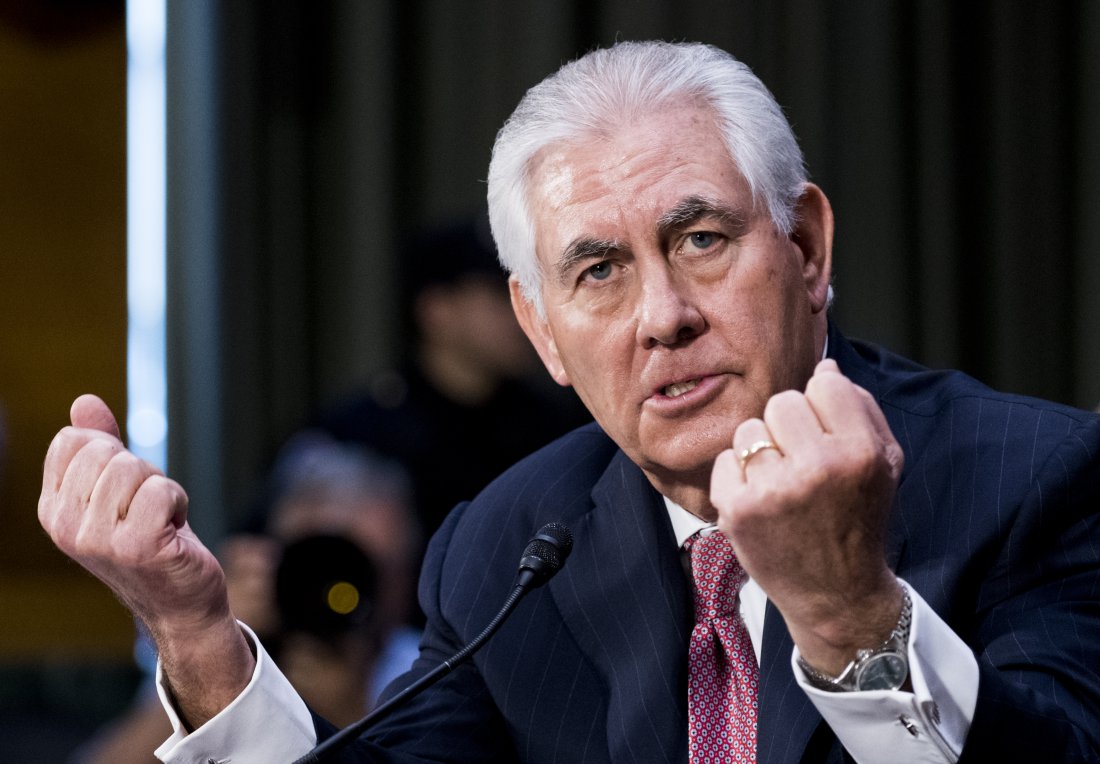 The statement from Climate Hawks Vote president RL Miller on the Senate's 53-46 confirmation of Exxon CEO Rex Tillerson:
"Today, we witnessed the U.S. Senate vote for the merger of Exxon and the United States. In violation of their party platform and United States national security interests, three Democrats – Mark Warner, Heidi Heitkamp, and Joe Manchin – and independent Angus King – voted with Trump's Republicans for rising seas, fiercer storms, and global destabilization.
"Tens of thousands of Climate Hawks Vote members petitioned their senators to oppose Tillerson's nomination, including over 10,000 personal emails.
"I thank the Democrats who have voted against a Trump cabinet nominee for the first time: Joe Donnelly, Dianne Feinstein, Maggie Hassan, Tim Kaine, Amy Klobuchar, Claire McCaskill, Chris Murphy, Jack Reed, Brian Schatz, and Sheldon Whitehouse. Welcome to the resistance."