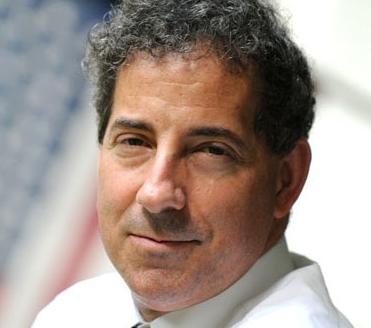 We're delighted to endorse Jamie Raskin for Maryland's 8th Congressional District. Jamie Raskin is a true climate hawk. "Climate change isn't just an issue. It is the entire context in which we have to make all our public policy decisions."
We're delighted to endorse Jamie Raskin for Maryland's 8th Congressional District. Jamie Raskin is a true climate hawk. "Climate change isn't just an issue. It is the entire context in which we have to make all our public policy decisions."
Jamie calls for a Green Deal to realign national priorities so that America invests in renewable energy and disinvests in fossil fuels, and if elected he'll push for an investigation of Exxon. He's an unabashed progressive on many other issues – marriage equality, campaign finance reform, gun safety, comprehensive immigration reform, leveling the economic playing field – but climate change is what motivates him. And that's why he deserves our endorsement.
As a Maryland state senator, he's been pushing a fracking moratorium, and introduced the smartest fracking bill we've seen – one to hold frackers strictly liable for the damage they cause, which would effectively kneecap the industry without the fight over the legality of a ban that we see in other states. He's successfully fought for a state commission on climate change, and written Farm to School and recycling bills.
This primary is one of our best opportunities to prod Congress into acting on climate. The current seatholder, Rep. Chris Van Hollen, is retiring to run for the U.S. Senate. The field is crowded with Democrats – no Republicans have filed yet – and many have solid climate credentials. However, polling and fundraising to date show that the race is coming down to two front-runners: Raskin and one opponent who is a lobbyist-financed corporate Democrat. Between these two, Raskin is the climate hawk.
We're in good company – Democracy for America, the Progressive Change Congressional Committee, Progressive Democrats of America and the Sierra Club have all endorsed Raskin, as have Maryland Attorney General (and climate hawk) Brian Frosh and the Progressive Action PAC of the Congressional Progressive Caucus.
Update: Jamie won the primary and went on to win the general election with 59.2% of the vote.