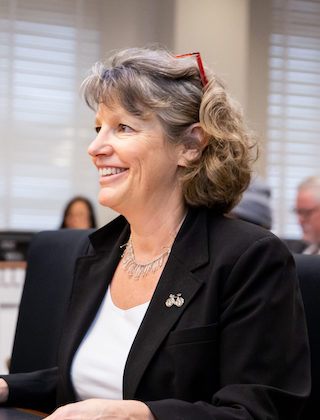 Beth is an original, hardcore, fierce climate hawk. Before entering the state legislature, she was the founding executive director of Washington Conservation Voters, and while at Climate Solutions ran the Power Past Coal campaign to block coal exports. The extensive "climate priorities" section of her website includes support for the Green New Deal, replication of Washington's 100 percent clean electricity law at the federal level, and detailed public transit plans.
She's picked up an impressive list of endorsements from Senator Bernie Sanders, Rep. Pramila Jayapal (WA-07), the Congressional Progressive Caucus, and the Washington Federation of State Employees union.
Beth is running for an open seat after the longstanding representative is retiring. She faces three primary opponents. We don't endorse in primaries without first listening to grassroots climate hawks on the ground, and over 80 percent of our members in the district chose Beth. This race is considered "solid Democratic," so whoever wins the primary will probably win the general election. That's why we're so excited about Beth. This is a rare opportunity to nest in Congress a real climate hawk, someone who wakes up every morning thinking about the climate crisis and solutions.